Principal's Message
One can't walk outside in New England in October without thinking of the wonders of the season. With leaves changing color and a cool breeze on the air, our focus turns to the many events this time of year offers. From Yom Kippur to All Saints' Day, Halloween to Thanksgiving, and Election Day to Veteran's Day, the calendar is filled with possibilities.

It is the extent of these possibilities that causes our teaching staff to pause. Requirements for public schooling in the United States came with concerns about what we teach our children and, perhaps more importantly, what our children may learn from others. Those concerns exist for some even today.

What is our role as public school teachers? Recognizing different perspectives is a major component of our latest state standards for History and Social Studies. Our internal discussions and reflections on bias and cultural sensitivities lead us to a philosophy where all traditions, religions and celebrations are noted as valued by those who practice or celebrate in different ways. In our global world, we believe that children benefit from cultural literacy. Building respect and understanding for divergent viewpoints is a necessary social skill. Our role is to share information, not promote one way of thinking, when it comes to family beliefs, traditions and religious celebrations.

With all kinds of information available to your child about a variety of celebrations, it is important for you to explicitly acknowledge what YOUR family celebrates and why. Your child may question their sense of family and self without grounding in understanding. When your child comes home and shares about a peer's family practice or tradition that may differ from your own, respect for the way someone else may celebrate is easiest when you focus on what YOUR family does, as opposed to what another family might not do.

We all share our world, with all of its traditions, beliefs and celebrations. Let's promote the respect and caring that all families share. ~Sheila
Principal's Page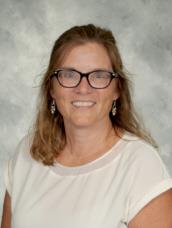 Phone: 978-356-2976
Email:
Degrees and Certifications:
Mrs.

Sheila McAdams

Biography

In an idyllic land not too far away, Sheila grew up under the watchful eyes of a large farming family. Eager and optimistic, she spent her days exploring pastures, barns and fields. Fueled by her voracious reading appetite, Sheila's carefree days were filled with games of imagination and exploration adventures. School days were a delight and, much like at home, she reveled in new, engaging opportunities at every turn. After reaching the highest of heights in high school, Sheila was encouraged to apply to college. Applications were mailed both near and far.

Much to her surprise (and that of her family!), college acceptance letters arrived, beckoning her to new adventures. Sheila was Hamilton College-bound. When viewed in a rear-view mirror, adult years often seem to move much more quickly than those of childhood. What was once a dream of becoming a doctor morphed into a newfound yearning to learn alongside children. After college, Sheila moved to Boston, worked in the Boston Public Schools and attained her Master's degree at Lesley University. One of Sheila's greatest joys is that each day she works in a school with people, whom she respects, and children that she loves. And every day, Sheila is reminded that her own love for learning, teaching, exploring and adventures remains as strong today as it did under the blue skies of her childhood.