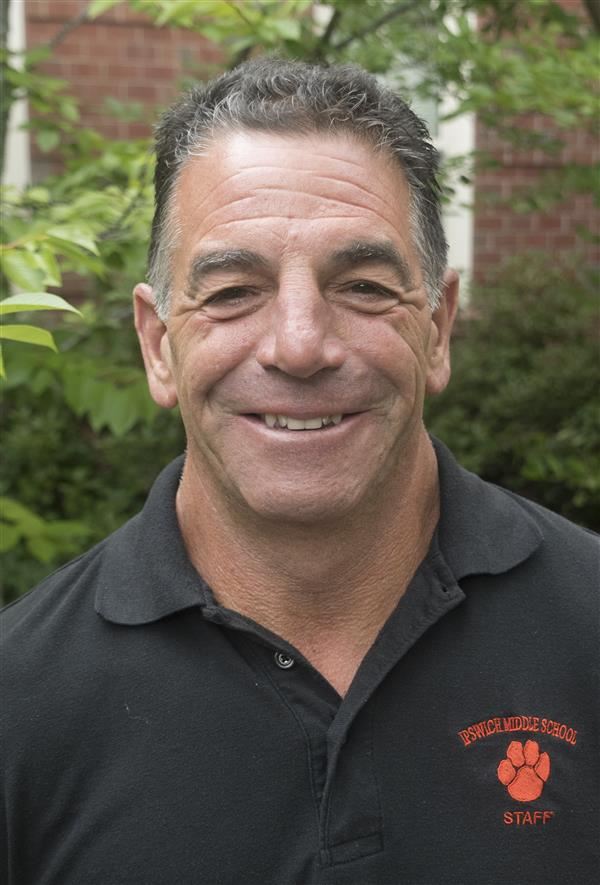 David Fabrizio- Principal

I was born in Syracuse, NY and lived in a small town west of the city called Camillus. I had a great childhood. All my memories, at least the memories not blotted out by foot after foot of snow, were of playing with my immediate family (two brothers and two sisters), my extended family (there are a lot of Fabrizios) and numerous friends from morning until night. At age 12 my bucolic small town life was turned upside down as my father moved the family to Lawrence, MA. While I was not thrilled about the move, I found Lawrence to be a fascinating place to grow up as a teen. At that time, Lawrence was a blue collar city with many strong families. I proudly graduated from Lawrence High School (class of 1981) and made my way to Curry College (Milton, MA) where I was going to be a football star and major in communications. Unfortunately economics got in the way and I transferred to Salem State University.

I have since received my Masters in Education (2001) and my Certificate of Advanced Graduate Studies (CAGS)( 2005) from Salem State.

For the first twenty- two years of my educational career I was a high school history teacher and coach. I taught at my alma mater, Lawrence High, Whittier Tech, and Methuen High. During that time I coached numerous sports, including stints as a varsity baseball coach (Methuen High 2002-2010) and varsity basketball coach ( Lawrence High 1998, Whittier Tech 1999-2008).

In 2008 I decided that it was time to leave the classroom and move into administration. That year I accepted the position of Assistant Principal at North Andover Middle School. NAMS was an excellent school and a great learning experience. In 2012 I was fortunate enough to be named Principal of IMS.

On a personal note, I have three wonderful children and a cool dog. My oldest son is a police officer, my daughter is in the human resources field, and my youngest just completed his masters degree in management information systems. My dog Bella, a Weimaraner, often makes appearances at school and school functions.

Professionally, when I am not looking after the day to day business at IMS, I have had the fortunate pleasure of speaking at a number of statewide and national educational conferences. Over the past 3 years I have spoken about Educational Change and Innovation at the Massachusetts Secondary Principals Association annual Conference, The National Principals Association National Conference, and the Innovators Conference in Wisconsin. In addition, I have presented with a team of IMS teachers and administrators at the New England League of Middle Schools Annual Conference and the Ed Excellence Conference on School Change. It has been an thrilling educational ride.





Check out my twitter account @dfabrizio50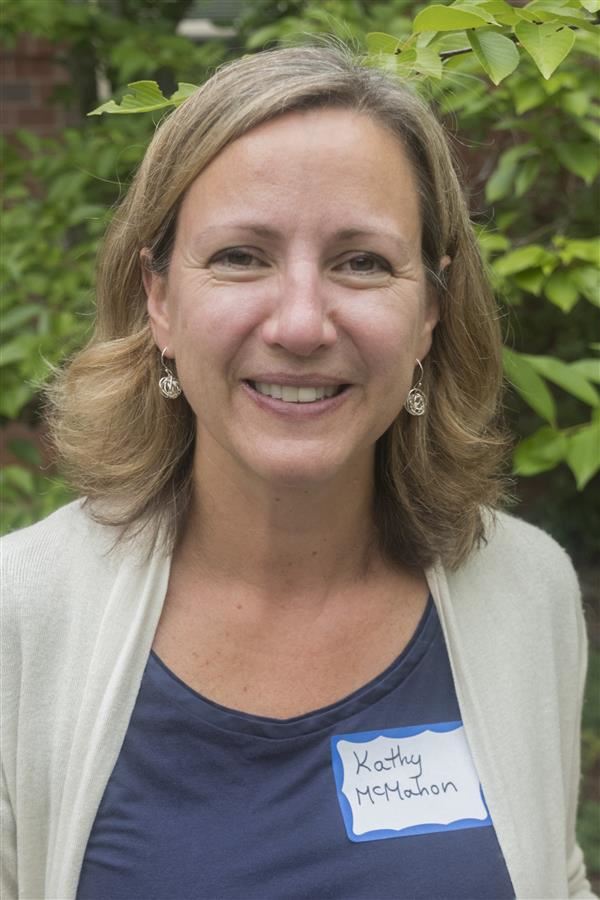 Kathleen McMahon- Assistant Principal

I love my job! How many people can say that? I'm happy to be writing this after working over 25 years as an educator in the Massachusetts Public Schools, most of those years right here in the Ipswich District. I'm extremely proud to call myself an Ipswich educator, understanding the deep sense of commitment to our schools, the arts, and the environment that this community holds dear. I grew up in a city and have come to appreciate the quiet, natural beauty of the North Shore. Because of this, I am also a resident, my husband and I choosing Ipswich to raise and educate our daughter and son. Both are strong examples of what this school system and community have to offer.

From early on, I loved reading and learning and knew that I would work with young people in some capacity. I attended Lesley University, beginning as a Human Services major, and quickly realized that I would much rather work in the field of education. I graduated with a degree in elementary education and returned to evening classes to complete a Master's degree in special education. I also hold a certificate in educational leadership/school administration. Over the years, I have taught everything from Kindergarten through 8th grade as well as served as the Ipswich District's Technology Integration Specialist and now my role as the Middle School Assistant Principal. In my role as AP, I enjoy working with students, parents, and teachers. I am motivated by creating learning environments that inspire creativity and a love of learning in our students, those that consider the future instead of holding on to how it's always been done. I am proud of the work that has been accomplished at the middle school with my dedicated and passionate colleagues. Ipswich Middle School is a special place!

I look forward to many more years of innovation, creativity, and fun as the Ipswich Schools continue to create ways to inspire and encourage our students to dream BIG!